Pharmaceutical Product Recovery Using BHS Concentrating Candle Filters Downstream of Centrifuges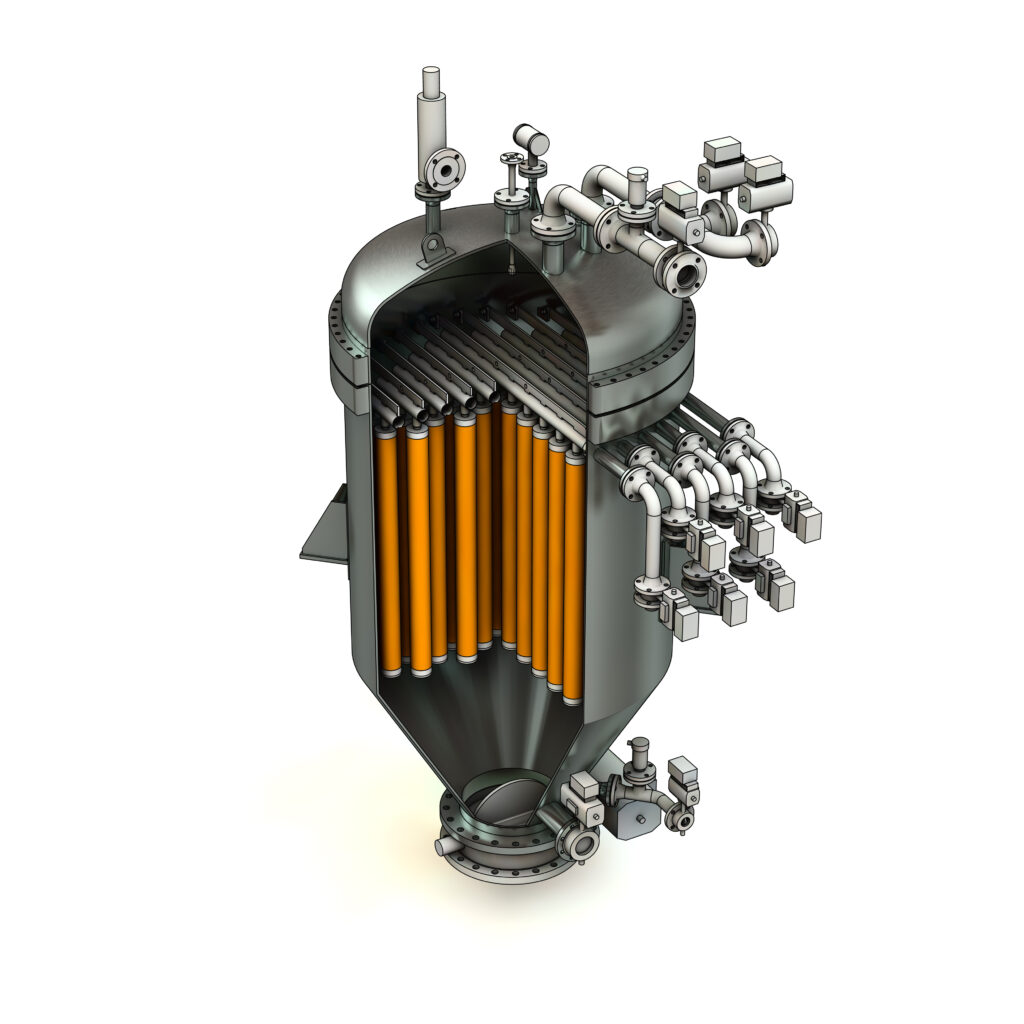 In the present process, the pharmaceutical slurry goes to a centrifuge for separation and washing and the cake is discharged as the product. The centrate of the centrifuge is discharged as a waste material. However, the centrate contains soluble product which is presently lost. The purpose of this project is to recover this material.
The proposed system is to concentrate the soluble material followed by precipitation of the product. The slurry is then further concentrated using a BHS candle filter with the concentrate being introduced back to the process.
After extensive testing with the BHS Pocket Leaf Filter and discussions with the customer, the BHS candle filter was installed. The unit is producing concentrated slurry of 10% from an initial concentration of 1%. The process was then adjusted to concentrate a 3% slurry to 10% this was easily accomplished by adjusting the filtration timer. The design of the BHS candle filter followed cGMP guidelines including the qualification documents.
For the PDF version of this document, click here.